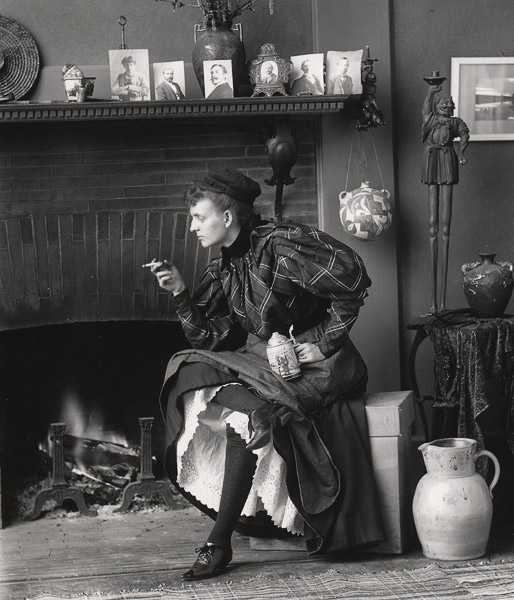 Self-Portrait as a Bohemian Woman
, 1896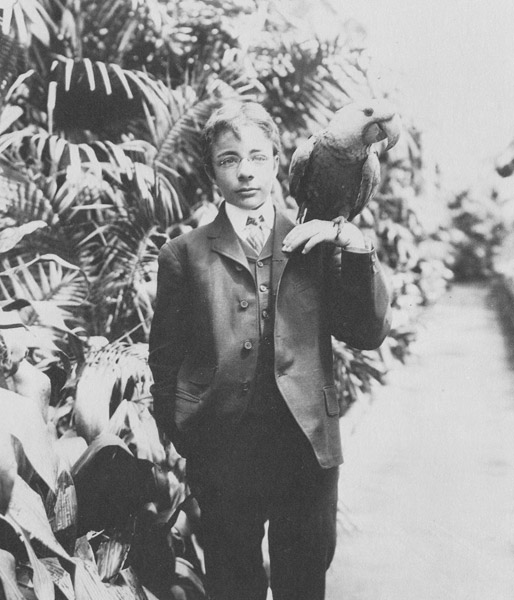 Theodore Roosevelt Jr. with His Parrot Eli in the White House Conservatory
, 1902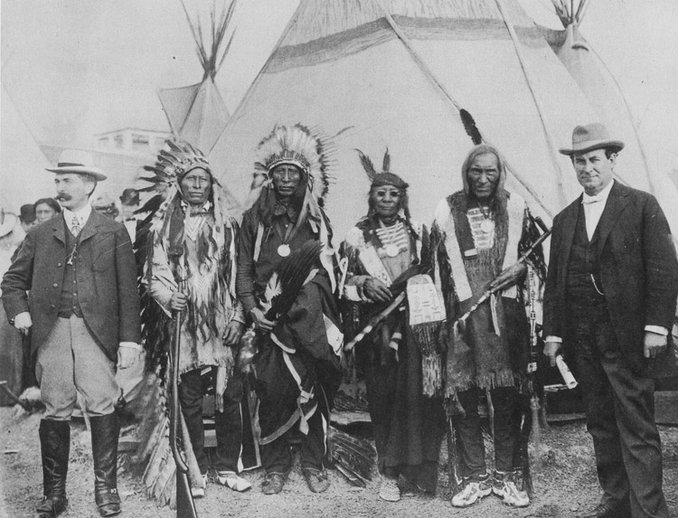 Sioux Indian Chiefs with William Jennings Bryan at the Pan American Exposition
, 1901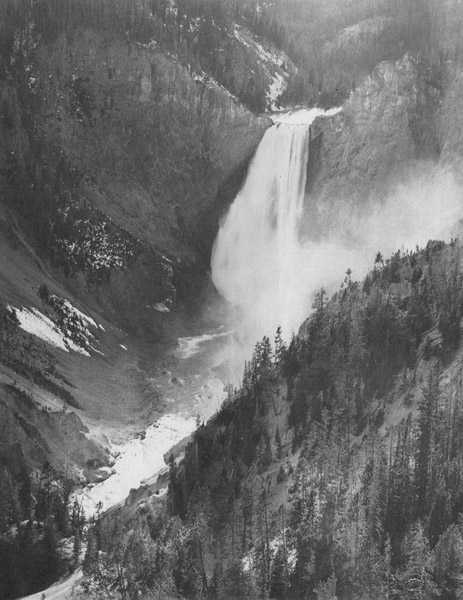 Lower Falls of Yellowstone
, 1903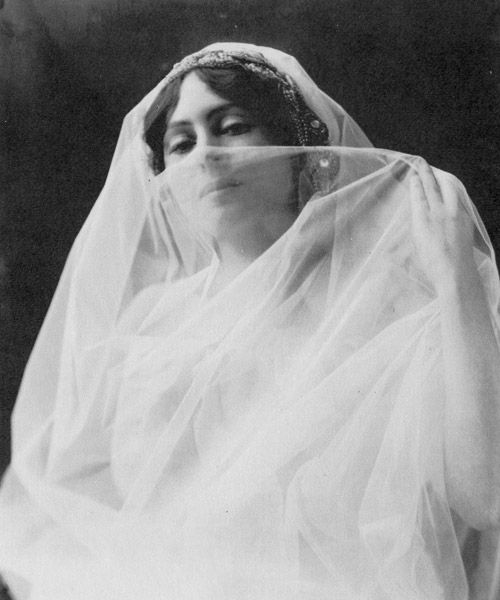 The Veiled Woman
, 1896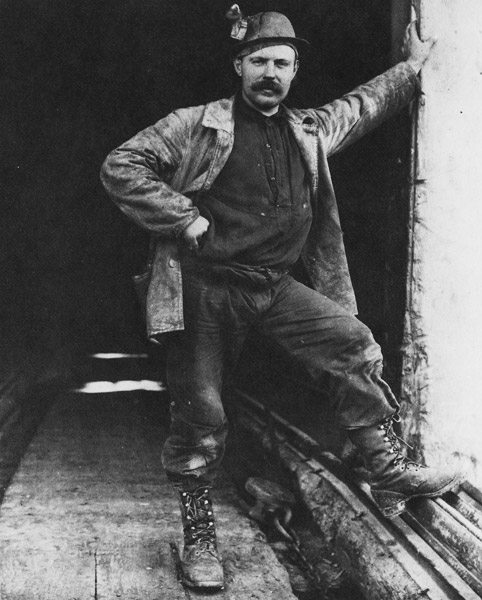 A Miner
, 1903
Frances Benjamin Johnston was one of the earliest female photographers in America. She was well-known for her portraits and documentary work. In 1895, she opened her own photographic studio in Washington D.C., taking portraits of the rich & famous of her time such as Susan B. Anthony, Mark Twain, and Booker T. Washington. Her self-portrait shown above,
Self-Portrait as a Bohemian Woman
, is one of her most controversial portraits, showing three symbols of rebellion. Back in 1896, proper Victorian women were not supposed to smoke cigarettes, drink beer, or show off their petticoats.